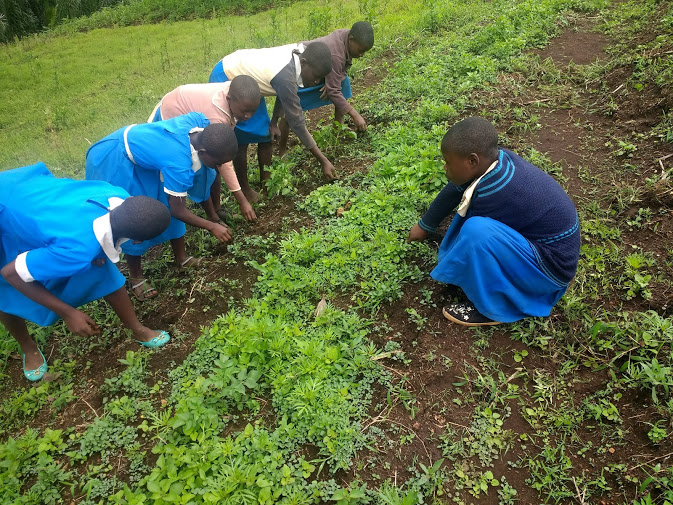 The aim of CAMAAY's (Connected Youth of Cameroon) 'Fighting Hidden Hunger' programme is to teach children to grow nutritious food to improve health and knowledge of sustainable farming practices.
CAMAAY have worked with schools and the community to set up gardens within six schools in Bali, Batibo and Oku regions.  These projects give children the seeds, tools, information and experience to grow organic vegetables that supply necessary nutrients without chemicals.
The aim is to train tomorrow's farmers in techniques that increase productivity, model effective agricultural practices and protect the environment. The projects will help improve family diet in Cameroon, provide extra income from sales of surplus produce and reduce dependency on outside aid.
From an educational point of view, the project provides school children with practical opportunities for learning science and maths, improves the school environment with fences and gardens and strengthens the partnership between the school and community
So far, the project has been successful in improving the health of children, enhancing the knowledge of sustainable gardening and occasionally providing additional food or seeds for the broader community.