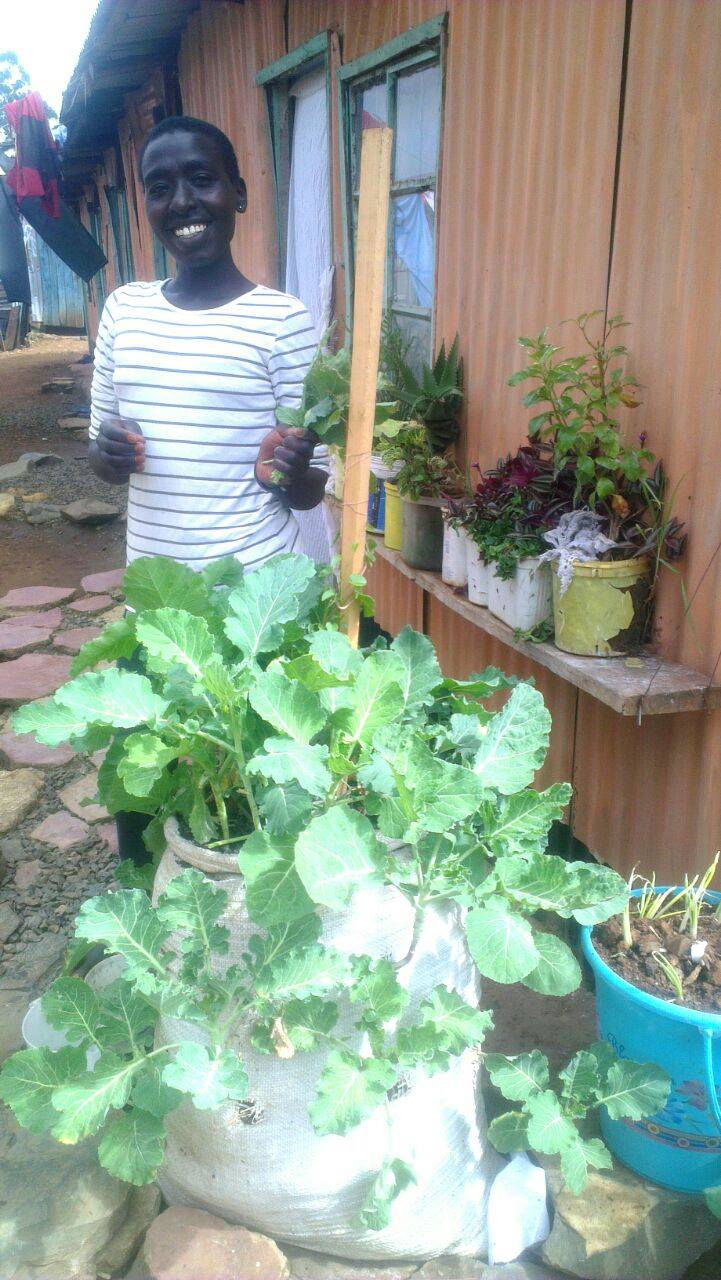 ELWOFOD (Eldoret Women for Development) is a community based organisation started by 2 women in Eldoret Slum who had been convicted for 6 years for a crime they did not commit, with an aim of enhancing re-entry of previous female prisoners into their communities, through economic skill development, agri-business skills and financial literacy training, with an additional aim of ending gender based violence upon the women's release.
ELWOFOD work with 50 women ex-prisoners teaching them agribusiness skills, and teaching them how produce fresh vegetables through organic farming for both domestic uses and sales. The women participate in 4 weeks of practical training, followed by 3 home-based practical tests to assess the level of understanding, this helps to decide what level of mentoring is needed. The best participants are then identified and trained as 'Trainer of Trainees (ToTs) to mentor the other 40 participants on the best practice methods, through home based monitoring and mentorship.
Half way through the project, a one week refresher training course is provided by ELWOFOD and the Government Department of Agriculture. A further 2 day refresher training is provided for the 10 ToTs, whom are then trained as 'Women Ex-Prisoners – Farming with Purpose' Champions by the Governmental Department of Agriculture. The women were trained on the basics of; making efficient use of space, identifying and treating diseases and pests, weeding, watering and pre-harvesting. All women received fast maturing certified vegetable seeds (kale, spinach and onion).
Since the project began, all women have established kitchen gardens, and have started harvesting their fresh farm vegetables for household consumption, 32 of these women are earning some income from the sale of the vegetable surplus. 18 of the women have established vegetable nurseries.
All women were chosen based on their malnourishment, or risk of malnourishment. Since the project has been running malnourishment figures have had a 100% decrease and only 2 out of the 50 women have a risk of malnourishment.
Since the beginning of 2018, 100 recently released female prisoners have been registered on the project. Overall the project has empowered the women by allowing to take charge of the project themselves. Additional training on financial literacy has allowed the women to learn and adopt a business mindset, make incomes and use their incomes responsibly.